PENTAIR REBEL SUCTION POOL CLEANERS
Ideal for all pool types.
Easy installation.
Clog-free cleaning.
More cleaning power.
Climbs walls in most pools.
Manouvers up and over obstacles.
More thorough cleaning coverage.
3 Year limited warranty*
Aqua Assist Covid 19 Statement
Covid 19 Statement
In accordance with the national response to contain COVID–19, Aqua Assist Pool Services has developed the following procedure to mitigate the risk of transmission or infection of our staff and customers:
We will contact customers the day before undertaking work on their premises to advise an estimate of our arrival
We will no longer be door knocking on arrival but will call out that we are on the premises
We will be strictly observing social distancing rules whilst on the premises
Whilst on the premises, staff will be using single use gloves
According to the Centers for Disease Control and Prevention (CDC),  there is no evidence the virus can survive in a properly chlorinated and filtered pool. "There is no evidence that COVID-19 can be spread to humans through the use of pools and hot tubs," reads a statement on CDC's site. "Proper operation, maintenance, and disinfection (e.g., with chlorine and bromine) of pools and hot tubs should remove or inactivate the virus that causes COVID-19."
Sanitation levels above 2 parts per million (ppm) of chlorine are imperative at this time so you may find your pump running longer than normal. It is also very important for the filtration equipment to be maintained and working properly.
Why a Magnesium Pool?
Magnesium is an essential mineral that plays an important role in over 300 biochemical functions in the body. However, it is also one of the most common mineral deficiencies found in adults, and many healthcare professional recommend taking supplements. Magnesium chloride is the compound found in most magnesium supplements.
You may also be familiar with Epsom Salts as a magnesium rich bath and the benefits of a magnesium soak has been known and utilised since ancient times.
A MAGNESIUM MINERAL POOL CAN DO WONDERS FOR YOUR HEALTH?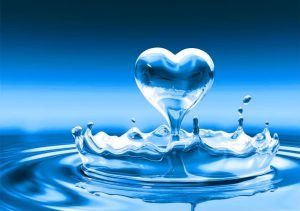 Swimming in a mineral magnesium pool will give you an entirely new experience over a chlorine or saltwater pool.
The smell is different. It doesn't smell as strong as a chlorine filled pool. After a swim in a magnesium pool, you will not have the feeling of taking a long shower to clear yourself of sticky salt or the smell of chlorine. Quite the reverse, magnesium gently moisturises and soothes the skin. Health benefits include:
eases sore muscles
soothes the skin and leaves skin moisturised
leaves your hair moisturised
little to no irritation for your eyes
detoxes skin and body
increases quality of sleep
relieves stress
restores your body
reduces pore size ultimately leaving skin looking smoother
gentle on sensitive skin
BENEFITS OF TRANSDERMAL MAGNESIUM ABSORBTION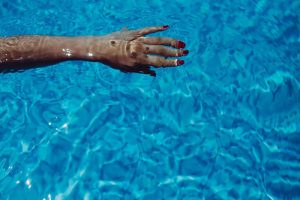 A number of studies (link to research page) have been carried out around magnesium intake and its benefits. These studies have found that transdermal magnesium absorption (intake through the skin) is a highly effective way to increase magnesium levels.
A convenient alternative to tablets and capsules, transdermal magnesium has several benefits:
Is easy to absorb
It bypasses the digestive system
Is universally acceptable and suitable for those with malabsorption issues
Avoids laxative effect of high oral supplementation doses
Further information on magnesium studies (click to download)
CONTACT US FOR FURTHER INFORMATION ON A MAGNESIUM POOL CONVERSION