Our range of Products, Accessories and Spare Parts we supply.
Aqua Assist Pool Services as well as maintaining your pool can supply you with any product you require to run your pool all year round.
We recommend, supply and install an extensive range of top-quality pool equipment and accessories from reliable and trusted manufacturers and where possible, we use products designed and/or manufactured in Australia.
However, if you require us to source alternate brands, we will be happy to oblige as we have the experience and training to ensure all brand products are expertly fitted and all products and installations are backed by a full warranty.
Including:
Pool nets
Brushes
Telescopic poles
Vacuum heads
Skimmer and pump baskets
Skimmer vacuum plates
Automatic pool cleaner and vacuum hoses
Pool cleaner parts e.g. diaphragms, deflector wheels and speed controls
Pump lids
Filter cartridges
2 and 3 way valves, non-return valves, gate valves
O-rings and gaskets
Valve seat gasket
Ladders and grab rails
CPR charts and much more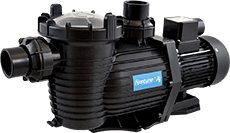 POOL PRO PUMPS CONVENTIONAL
1.0hp pool pump.
50mm inlet – 40mm outlet connection.
18.8m3/h max flow.
750W power.
Suitable for all pool types.
Australian design.
Quick-release pump lid.
Retrofits other pump makes.
3 year limited warranty.
Also available in 0.75hp, 1.25hp & 1.5hp.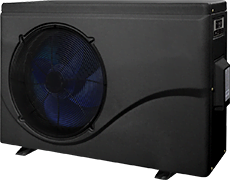 Uses 50-80% less power than standard heat pumps.
Up to 10 times quieter than standard heat pumps.
Mitsubishi Inverter Compressor – leaders in Inverter Technology.
Easy-to-use touchpad interface. • Silent Mode feature. • Temperature control from 20-40 degrees (suitable for spas).
Automated speeds for output (the unit ramps up or down via temp)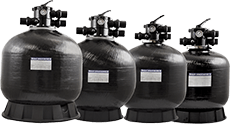 POOL PRO FILTERS CARTRIDGE
Suitable for all domestic pools & spas.
Valve connection 2` / 63mm.
Australian design.
UV resistant tank.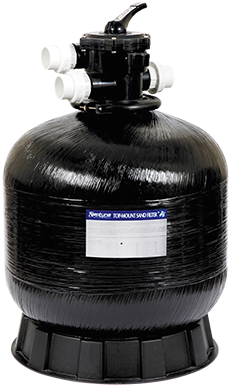 Oil filled back centre mount pressure gauge.
Australian design.
UV treated tank.
Suitable for all filter media: sand, zeolite & glass.
10 year warranty on the tank, 1 year warranty on the valve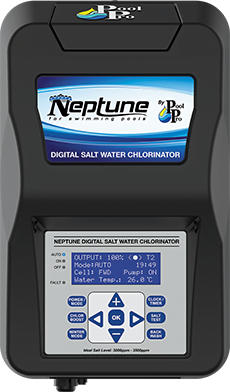 POOL PRO CHLORINATORS DIGITAL
Self-cleaning.
Low salt operation 3000-3500ppm.
3 year domestic warranty, 1 year commercial warranty.
Replacement cells are also available.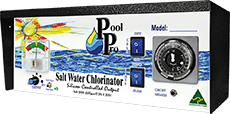 POOL PRO CHLORINATORS CLASSIC
Heavy duty and reliable chlorinator, manufactured for Australian conditions.
Low Salt only 3000 – 3500ppm required.
Standard and Self Cleaning models available.
Comes with a simple to operate quartz mechanical Timer which has a built in battery back up function.
20 amp (55,000L), 30 amp (80,000L), 40 amp (100,000L) and 50 amp (140,000L). These pool litres are approximate and depend on location and climate.
Warranty: Non-commercial household installations are 2 years on the power pack and 5 years pro rata on the cell.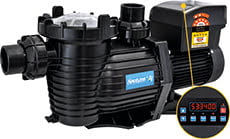 POOL PRO PUMPS VARIABLE SPEED
1.5hp pool pump.
Variable speed 800rpm – 3400rpm.
8 Star Energy Efficiency Rating.
Reduces energy consumption by up to 90%.
Suitable for all pool types.
3 fully variable speed settings.
2 programming schedules available.
User-friendly digital touchpad.
Real time clock.
Self-priming setting.
Auto recovery / power failure recovery.
Configure your own 3 speeds.
3 year limited warranty.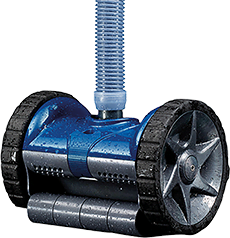 PENTAIR REBEL SUCTION POOL CLEANERS
Ideal for all pool types.
Easy installation.
Clog-free cleaning.
More cleaning power.
Climbs walls in most pools.
Manouvers up and over obstacles.
More thorough cleaning coverage.
3 Year limited warranty*